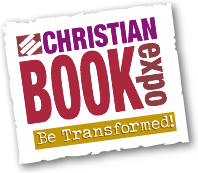 Christian Fiction Bestsellers, February 2016
Top 50
Fiction
Non-Fiction
Juvenile
Bibles
Bibles < $10
Bible Translations
Under $5
Archives
Current
Best of 2015
Christian Fiction Bestsellers, February 2016
Compiled and distributed by the

Evangelical Christian Publishers Association
(ECPA)
Rank

Title
Author
ISBN
Publisher
Pub
Date
List
Price
Award
1
THE FIRST HOSTAGE
JOEL C. ROSENBERG
9781496406156
TYNDALE HOUSE PUBLISHERS
Dec. 2015
$26.99
2
WAR ROOM
CHRIS FABRY
9781496407283
TYNDALE HOUSE PUBLISHERS
Aug. 2015
$15.99
3
EVE
WILLIAM PAUL YOUNG
9781501101427
HOWARD BOOKS, a division of Simon & Schuster
Sep. 2015
$16.00
4
AN AMISH YEAR
BETH WISEMAN
9781401689773
THOMAS NELSON PUBLISHERS
Dec. 2015
$12.99
5
THIN ICE
IRENE HANNON
9780800724535
(REVELL) BAKER PUBLISHING GROUP
Jan. 2016
$14.99
6
THE SHACK-Paperback
WILLIAM PAUL YOUNG
9780964729230
WINDBLOWN MEDIA, a division of Hachette Book Group USA
Jul. 2008
$15.00
7
THE BRIDGE
KAREN KINGSBURY
9781476748658
HOWARD BOOKS, a division of Simon & Schuster
Oct. 2015
$14.99
8
THE HARBINGER
JONATHAN CAHN
9781616386108
FRONTLINE (CHARISMA HOUSE)
Jan. 2012
$16.99
9
REDEEMING LOVE
FRANCINE RIVERS
9781590525135
WATERBROOK/MULTNOMAH PUBLISHING GROUP
May. 2005
$15.99
10
THE BISHOP'S DAUGHTER
WANDA E. BRUNSTETTER
9781634092180
BARBOUR PUBLISHING
Jan. 2016
$6.99
11
RISEN
ANGELA HUNT
9780764218453
BETHANY HOUSE (BAKER PUBLISHING GROUP)
Dec. 2015
$15.99
12
THE FORGOTTEN RECIPE
AMY CLIPSTON
9780310341994
ZONDERVAN
Dec. 2015
$15.99
13
THE SHACK-Mass Market
WILLIAM PAUL YOUNG
9781609414115
WINDBLOWN MEDIA, a division of Hachette Book Group USA
May. 2011
$9.00
14
THE QUILTER'S DAUGHTER
WANDA E. BRUNSTETTER
9781634092197
BARBOUR PUBLISHING
Dec. 2015
$6.99
15
THE THIRD TARGET
JOEL C. ROSENBERG
9781414336282
TYNDALE HOUSE PUBLISHERS
Sep. 2015
$15.99
16
THE ACCIDENTAL EMPRESS
ALLISON PATAKI
9781476794747
HOWARD BOOKS, a division of Simon & Schuster
Oct. 2015
$16.99
17
COUNTING ON A COWBOY
DEBRA CLOPTON
9780718077822
THOMAS NELSON PUBLISHERS
Dec. 2015
$7.99
18
LASSOED BY MARRIAGE ROMANCE COLLECTION
ANGELA BELL
9781634091206
BARBOUR PUBLISHING
Jan. 2016
$14.99
19
MERMAID MOON
COLLEEN COBLE
9781401690281
THOMAS NELSON PUBLISHERS
Jan. 2016
$15.99
20
CHASING SUNSETS
KAREN KINGSBURY
9781451687521
HOWARD BOOKS, a division of Simon & Schuster
Oct. 2015
$14.99
Awards Legend:

Gold Award (over 500,000 sold)

Platinum Award (1 million sold)

Diamond Award (10 million sold)

Christian Book Award® winner

Book of the Year winner

Christy Award winner

ACFW Carol Award winner


You can use this badge on your site or blog to link to the current ECPA bestseller list.

More information

These Bestseller lists contain the information of the ECPA and Nielsen Bookscan, a division of The Nielsen Company (US), LLC. These lists contain the proprietary information of The Nielsen Company (US) LLC. Publication, disclosure, copying, or distribution of this information or any of its contents (including to other websites or blogs) is prohibited, unless written consent has been obtained from The Nielsen Company (US) LLC.