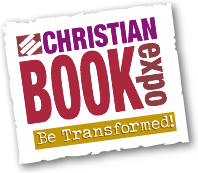 Christian Bestsellers, Best of 2016
Christian Bestsellers, Best of 2016
Compiled and distributed by the

Evangelical Christian Publishers Association
(ECPA)
| | | | | | | | |
| --- | --- | --- | --- | --- | --- | --- | --- |
| Rank | Title | Author | ISBN | Publisher | Pub Date | List $ | Award |
| 1 | THE MAGNOLIA STORY | CHIP AND JOANNA GAINES | 9780718079185 | THOMAS NELSON PUBLISHERS | Oct. 2016 | $26.99 | |
| 2 | JESUS CALLING-Hardcover | SARAH YOUNG | 9781591451884 | THOMAS NELSON PUBLISHERS | Oct. 2004 | $15.99 | |
| 3 | JESUS ALWAYS | SARAH YOUNG | 9780718039509 | THOMAS NELSON PUBLISHERS | Oct. 2016 | $15.99 | |
| 4 | THE 5 LOVE LANGUAGES | GARY CHAPMAN | 9780802412706 | MOODY PUBLISHERS | Jan. 2015 | $15.99 | |
| 5 | FERVENT | PRISCILLA SHIRER | 9781433688676 | B&H PUBLISHING GROUP | Aug. 2015 | $16.99 | |
| 6 | UNINVITED | LYSA TERKEURST | 9781400205875 | THOMAS NELSON PUBLISHERS | Aug. 2016 | $16.99 | |
| 7 | LAUGH-OUT-LOUD JOKES FOR KIDS | ROB ELLIOTT | 9780800788032 | REVELL (BAKER PUBLISHING GROUP) | Aug. 2010 | $4.99 | |
| 8 | SHAKEN | TIM TEBOW | 9780735289864 | WATERBROOK, an imprint of Penguin Random House | Oct. 2016 | $25.00 | |
| 9 | WHATEVER IS LOVELY: ADULT COLORING BOOK | WATERBROOK | 9781601429285 | WATERBROOK, an imprint of Penguin Random House | Dec. 2015 | $14.99 | |
| 10 | TOTAL MONEY MAKEOVER | DAVE RAMSEY | 9781595555274 | THOMAS NELSON PUBLISHERS | Sep. 2013 | $24.99 | |
| 11 | THE BATTLE PLAN FOR PRAYER | STEPHEN KENDRICK AND ALEX KENDRICK | 9781433688669 | B&H PUBLISHING GROUP | Aug. 2015 | $16.99 | |
| 12 | KNOCK-KNOCK JOKES FOR KIDS | ROB ELLIOTT | 9780800788223 | REVELL (BAKER PUBLISHING GROUP) | Jun. 2013 | $4.99 | |
| 13 | THE JESUS STORYBOOK BIBLE | SALLY LLOYD-JONES | 9780310708254 | ZONDERKIDZ | Feb. 2007 | $17.99 | |
| 14 | TODAY IS GOING TO BE A GREAT DAY: ADULT COLORING BOOK | CHRISTIAN ART GIFTS | 9781432113353 | CHRISTIAN ART GIFTS | Sep. 2015 | $7.99 | |
| 15 | JESUS CALLING-Deluxe Edition, Leather | SARAH YOUNG | 9780718042820 | THOMAS NELSON PUBLISHERS | Nov. 2015 | $19.99 | |
| 16 | THE BOOK OF MYSTERIES | JONATHAN CAHN | 9781629989419 | FRONTLINE (CHARISMA HOUSE) | Sep. 2016 | $21.99 | |
| 17 | PURPOSE DRIVEN LIFE | RICK WARREN | 9780310337508 | ZONDERVAN | Dec. 2013 | $16.99 | |
| 18 | RETIRE INSPIRED | CHRIS HOGAN | 9781937077815 | THOMAS NELSON PUBLISHERS | Jan. 2016 | $24.99 | |
| 19 | THINK BETTER, LIVE BETTER | JOEL OSTEEN | 9780892969678 | FAITHWORDS, a division of Hachette Book Group USA | Oct. 2016 | $24.00 | |
| 20 | PRESENT OVER PERFECT | SHAUNA NIEQUIST | 9780310342991 | ZONDERVAN | Aug. 2016 | $22.99 | |
| 21 | THE STORY OF CHRISTMAS | PATRICIA A. PINGRY | 9780824918453 | IDEALS/ WORTHY PUBLISHING | Aug. 2010 | $6.99 | |
| 22 | INSPIRING WORDS: ADULT COLORING BOOK | ZONDERVAN | 9780310757283 | ZONDERVAN | Nov. 2015 | $9.99 | |
| 23 | THE PROMISES OF GOD: ADULT COLORING BOOK | PASSIO | 9781629987743 | PASSIO (CHARISMA HOUSE) | Jan. 2016 | $10.99 | |
| 24 | BOUNDARIES | HENRY CLOUD | 9780310247456 | ZONDERVAN | Mar. 2002 | $16.99 | |
| 25 | THE WAIT | DEVON FRANKLIN | 9781501105296 | HOWARD BOOKS, a division of Simon & Schuster | Feb. 2016 | $24.00 | |
| 26 | I AM A CHURCH MEMBER | THOM S. RAINER | 9781433679735 | B&H PUBLISHING GROUP | May. 2013 | $12.99 | |
| 27 | IMAGINE HEAVEN | JOHN BURKE | 9780801015267 | BAKER BOOKS (BAKER PUBLISHING GROUP) | Oct. 2015 | $14.99 | |
| 28 | FRESH START | JOEL OSTEEN | 9781455591527 | FAITHWORDS, a division of Hachette Book Group USA | Dec. 2015 | $24.00 | |
| 29 | THE ACTION BIBLE | SERGIO CARIELLO | 9780781444996 | DAVID C COOK | Sep. 2010 | $26.99 | |
| 30 | BATTLEFIELD OF THE MIND | JOYCE MEYER | 9780446691093 | FAITHWORDS, a division of Hachette Book Group USA | Oct. 2002 | $14.99 | |
| 31 | JESUS CALLING-Women's Edition | SARAH YOUNG | 9781400320110 | THOMAS NELSON PUBLISHERS | Feb. 2013 | $19.99 | |
| 32 | GOD GAVE US CHRISTMAS | LISA TAWN BERGREN | 9781400071753 | WATERBROOK, an imprint of Penguin Random House | Oct. 2006 | $10.99 | |
| 33 | A BAXTER FAMILY CHRISTMAS | KAREN KINGSBURY | 9781451687569 | HOWARD BOOKS, a division of Simon & Schuster | Oct. 2016 | $19.99 | |
| 34 | THE LOVE DARE | STEPHEN KENDRICK AND ALEX KENDRICK | 9781433679599 | B&H PUBLISHING GROUP | Jan. 2013 | $14.99 | |
| 35 | IS THIS THE END? | DAVID JEREMIAH | 9780718079864 | THOMAS NELSON PUBLISHERS | Oct. 2016 | $24.99 | |
| 36 | LOVE DOES | BOB GOFF | 9781400203758 | THOMAS NELSON PUBLISHERS | May. 2012 | $16.99 | |
| 37 | JESUS CALLING-Large Print Deluxe, Leather | SARAH YOUNG | 9781400318131 | THOMAS NELSON PUBLISHERS | Sep. 2011 | $24.99 | |
| 38 | BECAUSE OF BETHLEHEM | MAX LUCADO | 9780849947599 | THOMAS NELSON PUBLISHERS | Sep. 2016 | $19.99 | |
| 39 | FOR THE LOVE | JEN HATMAKER | 9780718031824 | THOMAS NELSON PUBLISHERS | Aug. 2015 | $22.99 | |
| 40 | THE POWER OF I AM | JOEL OSTEEN | 9780892969968 | FAITHWORDS, a division of Hachette Book Group USA | Oct. 2015 | $26.00 | |
| 41 | JESUS CALLING: 365 DEVOTIONS FOR KIDS | SARAH YOUNG | 9781400316342 | THOMAS NELSON PUBLISHERS | Oct. 2010 | $15.99 | |
| 42 | GOD GAVE US EASTER | LISA TAWN BERGREN | 9780307730725 | WATERBROOK, an imprint of Penguin Random House | Jan. 2013 | $10.99 | |
| 43 | THE SHACK | WILLIAM P. YOUNG | 9780964729230 | WINDBLOWN MEDIA, a division of Hachette Book Group USA | Jul. 2008 | $15.00 | |
| 44 | JESUS TODAY | SARAH YOUNG | 9781400320097 | THOMAS NELSON PUBLISHERS | Oct. 2012 | $15.99 | |
| 45 | THE STORY OF EASTER | PATRICIA A. PINGRY | 9780824918446 | IDEALS/ WORTHY PUBLISHING | Jan. 2010 | $6.99 | |
| 46 | WONDERS OF CREATION: ADULT COLORING BOOK | ZONDERVAN | 9780310757399 | ZONDERVAN | Mar. 2016 | $15.99 | |
| 47 | THE BROKEN WAY | ANN VOSKAMP | 9780310318583 | ZONDERVAN | Oct. 2016 | $22.99 | |
| 48 | I WILL | THOM S. RAINER | 9781433687297 | B&H PUBLISHING GROUP | Jul. 2015 | $12.99 | |
| 49 | THE 21 IRREFUTABLE LAWS OF LEADERSHIP | JOHN C. MAXWELL | 9780785288374 | THOMAS NELSON PUBLISHERS | Sep. 2007 | $25.99 | |
| 50 | THE POWER OF A PRAYING WIFE® | STORMIE OMARTIAN | 9780736957496 | HARVEST HOUSE PUBLISHERS | Feb. 2014 | $15.99 | |
| 51 | MORE LAUGH-OUT-LOUD JOKES FOR | ROB ELLIOTT | 9780800788216 | REVELL (BAKER PUBLISHING GROUP) | Jun. 2014 | $4.99 | |
| 52 | REALLY WOOLLY BEDTIME PRAYERS | DAYSPRING | 9781400315390 | THOMAS NELSON PUBLISHERS | Dec. 2009 | $9.99 | |
| 53 | LOVE & RESPECT | EMERSON EGGERICHS | 9781591451877 | THOMAS NELSON PUBLISHERS | Sep. 2004 | $22.99 | |
| 54 | CRAZY LOVE | FRANCIS CHAN | 9781434705945 | DAVID C COOK | Apr. 2013 | $16.99 | |
| 55 | GOD IS WITH YOU EVERY DAY | MAX LUCADO | 9780718034634 | THOMAS NELSON PUBLISHERS | Dec. 2015 | $16.99 | |
| 56 | BRUSH OF WINGS | KAREN KINGSBURY | 9781451687538 | HOWARD BOOKS, a division of Simon & Schuster | Mar. 2016 | $22.99 | |
| 57 | RV SANTA BIBLIA | BARBOUR PUBLISHING | 9781586609733 | BARBOUR PUBLISHING | Mar. 2003 | $2.99 | |
| 58 | DAVE RAMSEY'S COMPLETE GUIDE TO MONEY | DAVE RAMSEY | 9781937077204 | THOMAS NELSON PUBLISHERS | Dec. 2011 | $21.99 | |
| 59 | THE STORY | ZONDERVAN | 9780310950974 | ZONDERVAN | Apr. 2011 | $19.99 | |
| 60 | COURAGE TO SOAR | SIMONE BILES | 9780310759669 | ZONDERVAN | Nov. 2016 | $24.99 | |
| 61 | PRECIOUS MOMENTS: LITTLE BOOK OF PRAYERS | THOMAS NELSON | 9781400322787 | THOMAS NELSON PUBLISHERS | Sep. 2013 | $9.99 | |
| 62 | GOD BLESS YOU & GOOD NIGHT | HANNAH HALL | 9781400322947 | THOMAS NELSON PUBLISHERS | Sep. 2013 | $9.99 | |
| 63 | THE NIGHT BEFORE CHRISTMAS | CLEMENT CLARKE MOORE | 9780824918842 | IDEALS/ WORTHY PUBLISHING | Oct. 2011 | $6.99 | |
| 64 | NLT INSPIRE BIBLE | TYNDALE | 9781496413741 | TYNDALE HOUSE PUBLISHERS | Mar. 2016 | $39.99 | |
| 65 | LOVE YOUR LIFE, NOT THEIRS | RACHEL CRUZE | 9781937077976 | THOMAS NELSON PUBLISHERS | Sep. 2016 | $24.99 | |
| 66 | THE BEGINNER'S BIBLE | KELLY PULLEY | 9780310709626 | ZONDERKIDZ | Jan. 2005 | $16.99 | |
| 67 | THE PRINCE WARRIORS | PRISCILLA EVANS SHIRER | 9781433690198 | B&H PUBLISHING GROUP | Apr. 2016 | $12.99 | |
| 68 | UNASHAMED - LECRAE | LECRAE MOORE | 9781433689123 | B&H PUBLISHING GROUP | May. 2016 | $24.99 | |
| 69 | THE ATONEMENT | BEVERLY LEWIS | 9780764212482 | BETHANY HOUSE (BAKER PUBLISHING GROUP) | Mar. 2016 | $15.99 | |
| 70 | THE BEST YES | LYSA TERKEURST | 9781400205851 | THOMAS NELSON PUBLISHERS | Aug. 2014 | $16.99 | |
| 71 | KNOW YOUR BIBLE | GEORGE KNIGHT | 9781602600157 | BARBOUR PUBLISHING | Feb. 2008 | $2.49 | |
| 72 | LIVING FORWARD | MICHAEL HYATT | 9780801018824 | BAKER BOOKS (BAKER PUBLISHING GROUP) | Mar. 2016 | $21.99 | |
| 73 | OVERLOAD | JOYCE MEYER | 9781455559831 | FAITHWORDS, a division of Hachette Book Group USA | Mar. 2016 | $22.00 | |
| 74 | JESUS CALLING MORNING & EVENING DEVOTIONAL | SARAH YOUNG | 9780718040154 | THOMAS NELSON PUBLISHERS | Oct. 2015 | $22.99 | |
| 75 | AMAZING GRACE: ADULT COLORING BOOK | ZONDERVAN | 9780310347071 | ZONDERVAN | Mar. 2016 | $12.99 | |
| 76 | A CHILD'S FIRST BIBLE | KENNETH N. TAYLOR | 9780842331746 | TYNDALE HOUSE PUBLISHERS | Sep. 2000 | $12.99 | |
| 77 | UNASHAMED - CAINE | CHRISTINE CAINE | 9780310340706 | ZONDERVAN | May. 2016 | $19.99 | |
| 78 | WILD AT HEART | JOHN ELDREDGE | 9781400200399 | THOMAS NELSON PUBLISHERS | Sep. 2011 | $16.99 | |
| 79 | WAR ROOM BIBLE STUDY | STEPHEN KENDRICK AND ALEX KENDRICK | 9781430040354 | B&H PUBLISHING GROUP | Jun. 2015 | $7.99 | |
| 80 | THE CHRISTMAS STORY | PATRICIA A. PINGRY | 9780824919115 | IDEALS/ WORTHY PUBLISHING | Aug. 2013 | $6.99 | |
| 81 | AUDACIOUS | BETH MOORE | 9781433690525 | B&H PUBLISHING GROUP | Nov. 2015 | $17.99 | |
| 82 | (UN)QUALIFIED | STEVEN FURTICK | 9781601424594 | MULTNOMAH, an imprint of Penguin Random House | Mar. 2016 | $19.99 | |
| 83 | THE EASTER STORY | PATRICIA A. PINGRY | 9780824918996 | IDEALS/ WORTHY PUBLISHING | Feb. 2013 | $6.99 | |
| 84 | SWITCH ON YOUR BRAIN | DR CAROLINE LEAF | 9780801018398 | BAKER BOOKS (BAKER PUBLISHING GROUP) | Aug. 2015 | $13.99 | |
| 85 | THE CIRCLE MAKER | MARK BATTERSON | 9780310330738 | ZONDERVAN | Dec. 2012 | $16.99 | |
| 86 | BE STILL AND KNOW | BROADSTREET PUBLISHING GROUP | 9781424552863 | BROADSTREET PUBLISHING | Sep. 2016 | $16.99 | |
| 87 | GOOD GOOD FATHER | CHRIS TOMLIN | 9780718086954 | THOMAS NELSON PUBLISHERS | Oct. 2016 | $16.99 | |
| 88 | THE DANIEL PRAYER | ANNE GRAHAM LOTZ | 9780310262909 | ZONDERVAN | May. 2016 | $22.99 | |
| 89 | CLOSER TO GOD EACH DAY | JOYCE MEYER | 9781455517367 | FAITHWORDS, a division of Hachette Book Group USA | Oct. 2015 | $17.00 | |
| 90 | THE WISH | BEVERLY LEWIS | 9780764212499 | BETHANY HOUSE (BAKER PUBLISHING GROUP) | Sep. 2016 | $15.99 | |
| 91 | REDEEMING LOVE | FRANCINE RIVERS | 9781590525135 | MULTNOMAH, an imprint of Penguin Random House | May. 2005 | $15.99 | |
| 92 | BECAUSE OF BETHLEHEM: ADULT COLORING BOOK | MAX LUCADO | 9780718089788 | THOMAS NELSON PUBLISHERS | Sep. 2016 | $15.99 | |
| 93 | THE BERENSTAIN BEARS AND THE JOY OF GIVING | JAN & MIKE BERENSTAIN | 9780310712558 | ZONDERKIDZ | Sep. 2010 | $3.99 | |
| 94 | GOD GAVE US YOU | LISA T. BERGREN | 9780307729910 | WATERBROOK, an imprint of Penguin Random House | Jul. 2011 | $6.99 | |
| 95 | THE MANUAL TO MANHOOD | JONATHAN CATHERMAN | 9780800722296 | REVELL (BAKER PUBLISHING GROUP) | Apr. 2014 | $14.99 | |
| 96 | NKJV OUTREACH BIBLE | THOMAS NELSON | 9780529123015 | THOMAS NELSON PUBLISHERS | Mar. 2014 | $2.99 | |
| 97 | JESUS CALLING-Deluxe Edition, Teal | SARAH YOUNG | 9780529100771 | THOMAS NELSON PUBLISHERS | May. 2014 | $19.99 | |
| 98 | NLT ECONOMY BIBLE | TYNDALE | 9781414309477 | TYNDALE HOUSE PUBLISHERS | Mar. 2006 | $5.99 | |
| 99 | THE POWER OF I AM | JOEL OSTEEN | 9780892969982 | FAITHWORDS, a division of Hachette Book Group USA | Aug. 2016 | $14.99 | |
| 100 | TRUSTING GOD DAY BY DAY | JOYCE MEYER | 9780446538589 | FAITHWORDS, a division of Hachette Book Group USA | Nov. 2012 | $17.00 | |
Awards Legend:

Gold Award (over 500,000 sold)

Platinum Award (1 million sold)

Diamond Award (10 million sold)

Christian Book Award® winner

Book of the Year winner

Christy Award winner

ACFW Carol Award winner


You can use this badge on your site or blog to link to the current ECPA bestseller list.

More information





The ECPA Bestsellers Lists rank the bestselling books published by ECPA members from the previous month, as reported to Nielsen BookScan by these reporting retailers.

The ECPA Bestseller lists are based on monthly sales data from Nielsen Bookscan, a division of The Nielsen Company (US), LLC. These lists contain the proprietary information of The Nielsen Company (US) LLC. Publication, disclosure, copying, or distribution of this information or any of its contents (including to other websites or blogs) is prohibited, unless written consent has been obtained from The Nielsen Company (US) LLC.